Write-for-a-Month
Month Long Writing Lessons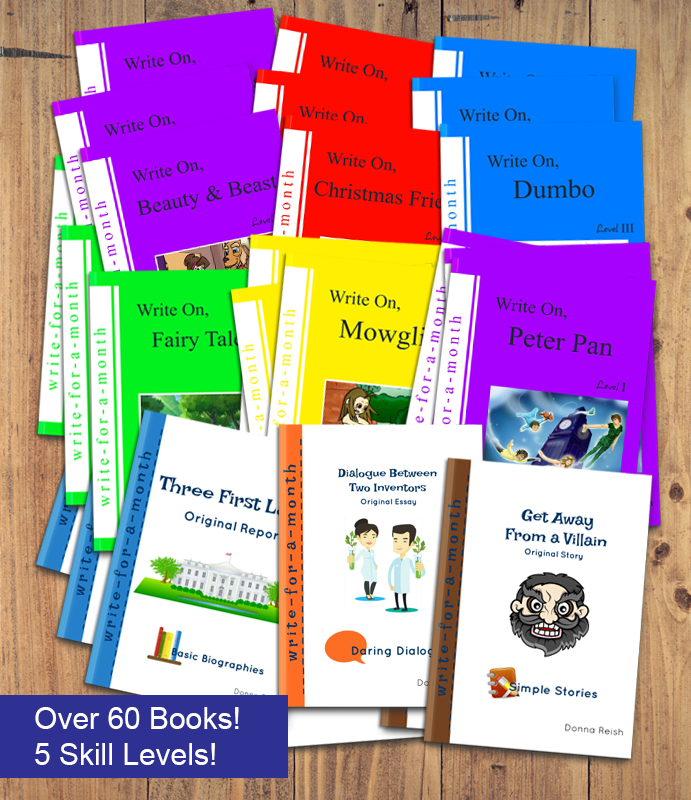 Get Your

Free

 Month-Long
Writing Lesson & Teaching Video!
Yep! You read that right! You are about to receive a free full-length month-long writing book from Learn-for-a-Month AND a free full length teaching video so you don't even have to teach it!
Yay you!
Click below and you will get to choose the exact level (second through twelfth grade!) that you would like of one of my Write-for-a-Month or Write-On books with two to four lessons using my signature Directed Writing Approach in which each step of the process from pre-writing to finished product is taught incrementally.
Plus…these books are fun! Your writers will love their free lessons!