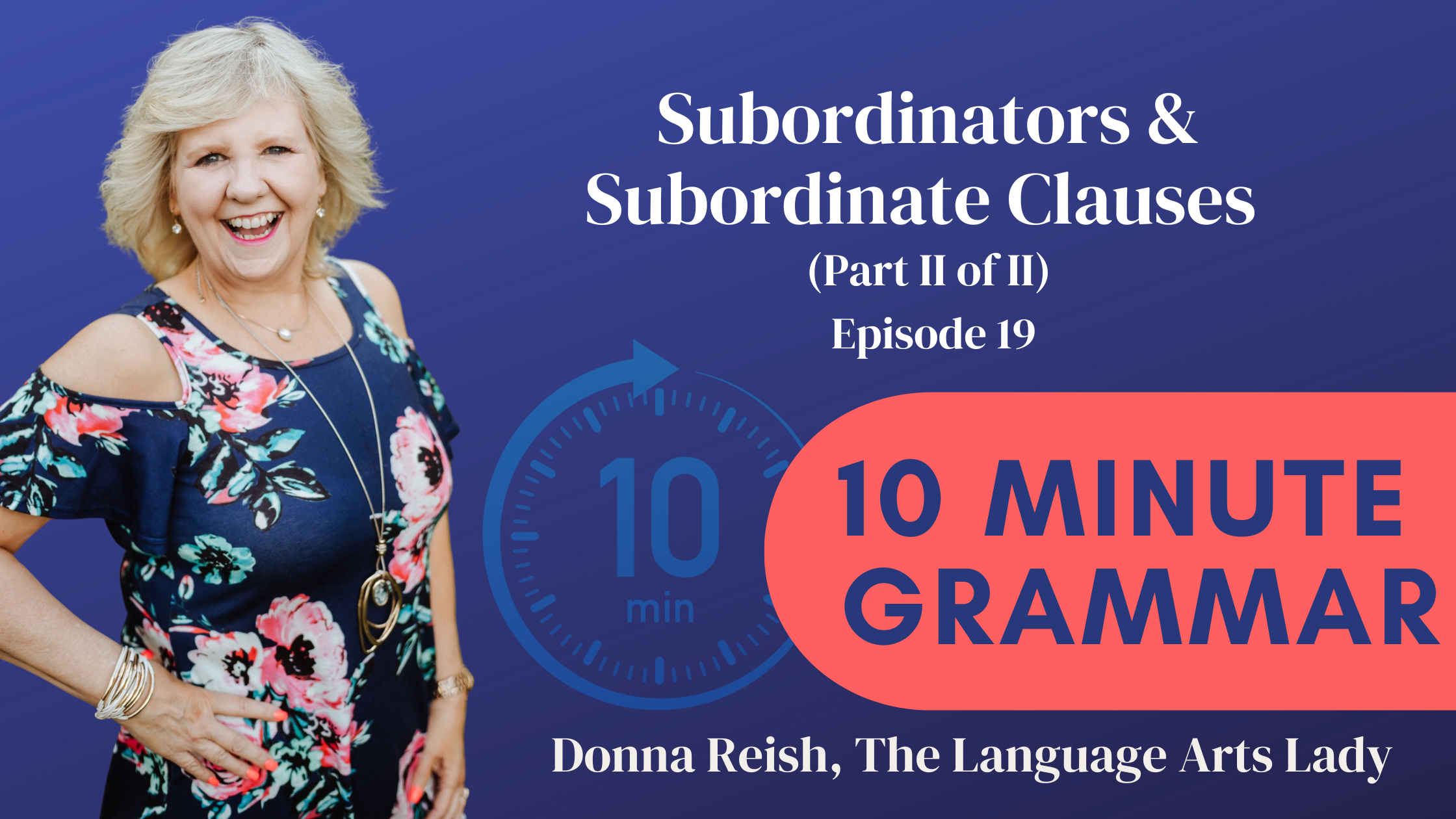 In this episode, I review my first two tricks for teaching students lists of subordinators:

(1) First seven subordinators learned in rhyme:

Since, when, because, though

As, if, that, although!

(2) Subordinate-Check Sentence—

75% of the dozens of subordinators fit into this check sentence (and, it also shows that subordinators are subordinate to the rest of the sentence—like submarines go down!):

_______ the submarine went down, we could still/not see it.

After that review, I teach about the power of using terminology and tricks that have something to do with what that part of speech is or does.

In the case of subordinate clauses, I like to use the term subordinate clauses over dependent clauses since the subordinator is the first word in a subordinate clause….

And subordinate means less. A subordinate clause is less than a real sentence and cannot be used unless it has a complete sentence added to it:

Sub clause, complete sentence.

 

 

Lastly, I explain four important reasons to have students memorize/recognize Subordinators (and eventually recognize subordinate clauses quickly and easily):

Subordinate clauses are bot sentences —recognizing sentences and non-sentences is one of the crucial early writing skills.
Punctuating subordinate clause openers and putting complete sentences with openers properly is essential.
Subordinate clauses have subjects and verbs and need to have these match in tense and number—just like a sentence does.
It will be important later to learn the details of advanced punctuation with subordinate clauses in various positions in a sentence.